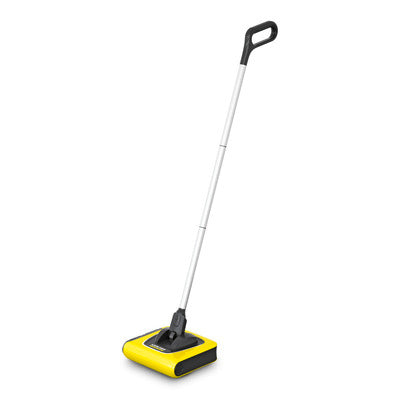 KB5 DOMESTIC PUSH SWEEPER KSW1002
Quicker to use than a vacuum cleaner.
We all know the problem: as soon as you have finished vacuuming, there are crumbs on the floor again already. The cordless electric broom from Kärcher is ideal for intermediate cleaning – without having to get the vacuum cleaner out again. Thanks to its compact and modern design, the cordless electric broom can be stored wherever
it is needed and is always ready to use.