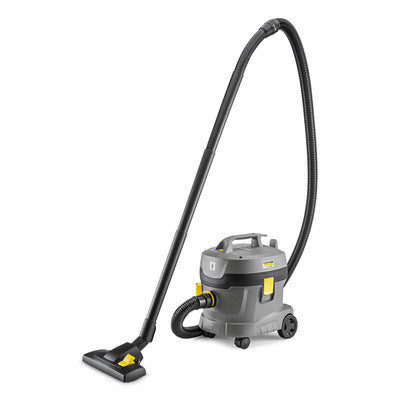 KARCHER 10 LITRE CLASSIC HEPA VAC
This dry vacuum cleaner comes with a standard HEPA14 filter. This ensures maximum filtration efficiency of 99.995 %.
The T 11/1 Classic Hepa comes with an attractive price point of $ 299.00 incl. GST and offers professional cleaning performance + maximum safety as even the smallest particles such as viruses are filtered from the air.
The T 11/1 Classic Hepa is perfectly suited  for daily maintenance cleaning in Health Care, Aged care, Hospitality, Public Services etc. It's also a great solution for dust sensitive or allergic users as it ensures clean air coming out of the vacuum cleaner.
 LINK FOR BROCHURE: