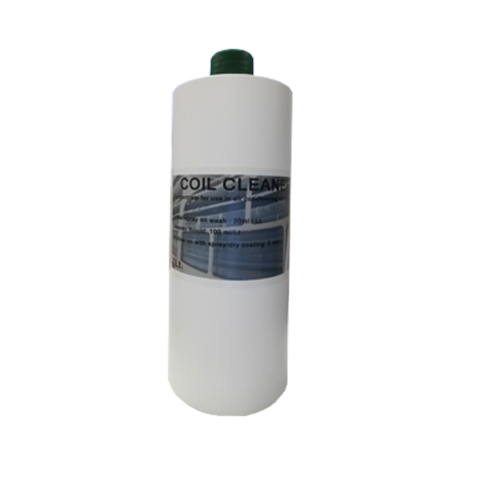 SAN-AIR MOULD REMOVAL COIL CLEANER CONCENTRATE
SAN-AIR Coil Cleaner concentrate is perfect for large coil cleaning jobs. Once diluted in water the coil cleaner is able to permeate through the coils and gives it an extremely thorough clean.
The Coil Cleaner is specially formulated to counteract the mould and bacteria that you typically find in coils. The Coil Cleaner does not contain any harmful or toxic chemicals and is extremely safe to use for mould removal
This product is great for getting rid of mould from coils and split systems. The product is packed as a concentrate. It must be mixed with water using the measurements provided on the label. 
Get up to 10 uses per bottle.
Can be bought individually in 1L bottles 
HOW TO USE
Shake well before use. Best used within 24hrs of mixing.
1 cap = 10ml.
General mixing ratio is 20ml per 1 litre of water.
For heavy mould, use 100ml per litre.
note: price is for one bottle 
TO DOWNLOAD THE SDS USE THE FOLLOWING LINK 
https://cdn.shopify.com/s/files/1/1854/7167/files/SANAIRGELMSDS_2017.pdf?6616707018413774012