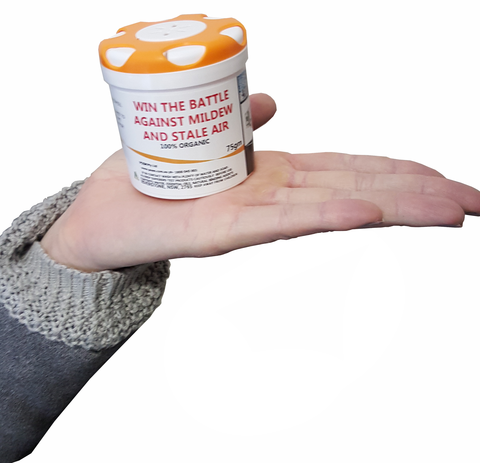 SAN-AIR MOULD REMOVAL BOAT, CARAVAN, RENTAL, STORAGE
MOULD CAN GROW IN YOUR CARAVAN, BOATS AND RENTAL STORAGE UNITS.
MOULD CAN GROW ANYWHERE, DON'T LET IT GET OUT OF CONTROL
If you hate coming back to your caravan, boat, or rental storage unit after a long period of time, and finding it mouldy, then SAN-AIRtm is what you need. Using this product, you are able to ensure that you will not get mould growing in or on your property while you are away from it. You can also use it while you are using your caravan, boat or storage unit to ensure that you don't get any mould or musty smells. 
SAN-AIRtm is a 100% nartural and Australian made mould remover. There are no harmful or toxic chemicals used in the product. This is perfect for boats, caravans and rental storage as the product will not cause any damage to any of your property ever. 
PRODUCT DETAILS